Hawaii Airplane Rentals
Whether you are a resident or a visitor to Hawaii we have an aircraft rental option for everyone. After a local or cross country checkout with one of our instructors, enjoy some of the most exciting flying in the world at reasonable rates. For even more savings ask us about our flying club.
Join our Membership Club!
Our membership club offers these exclusive benefits:
Lower Hourly Rates for Aircraft Rentals!

Free Headset Rentals!

No Rental Minimums for Overnight Trips!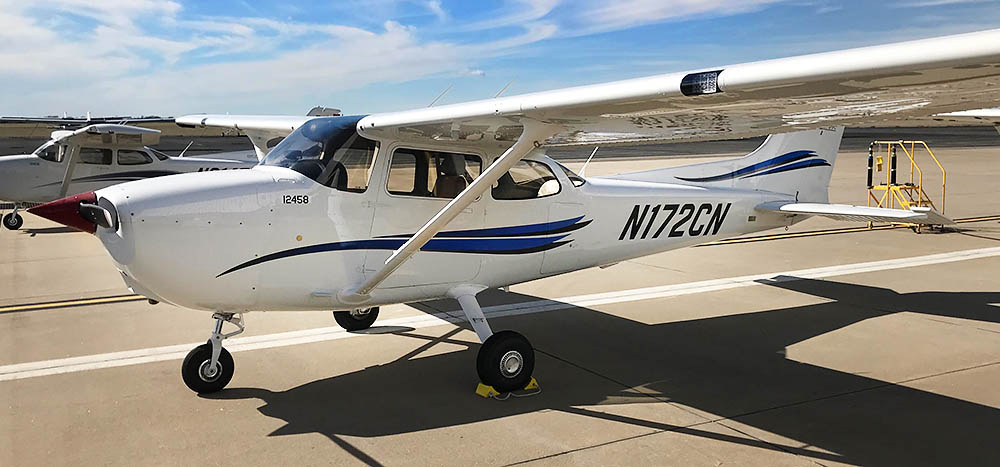 2020
Our new Cessna 172SP airplane HAS ARRIVED!  With all the bells and whistles including full G1000 glass cockpit.
2019
Our new Cirrus SR20 airplane HAS ARRIVED! We are please to announce this new plane having been built in Tennessee. The Cirrus is now available for rental.
At George's Aviation Services, our #1 priority is the safety and well being of all of our pilots. From single engine to multi-engine training aircraft, we maintain all 13 of our aircraft with our own certified maintenance staff. Our routine 50-hour, 100-hour, and annual inspections, allow you to feel confident that our aircraft will operate safely.
Certified Maintenance Staff

50-hour, 100-hour & Annual Inspections
Rental Policies
All Pilots who rent our aircraft must meet the following criteria:
Neighbor Island Flights
Must fulfill a cross country flight to Lanai with a Certified Flight Instructor
Daily minimums for full day or overnight trips for non-club members of 4 hours will be applied
Local Flights (Restricted to O'ahu only)
Must fulfill a local checkout with a Certified Flight Instructor.
No same day checkout/rentals.  After successful checkout, the earliest you can rent is the following day.
Arrow Only
10 Hours of dual flight training OR
100 Hours Complex